2017 Award Authors
Lisa Fenn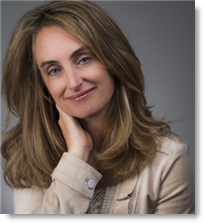 Lisa Fenn was working as a features producer for ESPN in February of 2009. Her father knew she was always looking for a good story, so when he saw an article in his local Cleveland paper about two high school wrestlers with an unusual bond, he told her she should check it out. She did, and she was awestruck by the friendship she found between these two young men, Leroy Sutton and Dartanyon Crockett, each working to overcome the incredible roadblocks life had thrown in their way. Ms. Fenn's book, Carry On is about the lives of Leroy and Dartanyon and about how her own life has been changed by these two remarkable young men.
Many of us on the awards committee approached the book with trepidation: the description suggested a spiritual and sentimental account of how a privileged white woman made a difference in the lives of two very underprivileged boys-noble indeed, but not likely to win a literary award. However, we were all quickly drawn into the story, which is told with great insight and honesty and contained many surprises. It was a hard book to put down, and by the end, all of us were both moved and amazed by the determination of Dartanyon, Leroy, and Lisa Fenn.
Michelle Pretorius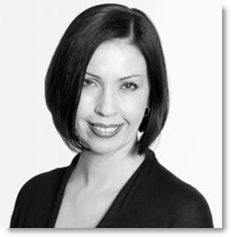 Michelle Pretorius was born and raised in South Africa and received a B.A. at the University of the Free State in Bloemfontein. She has lived in London, New York, and the Midwest and holds an MFA in Fiction Writing from Columbia College Chicago. She is currently a doctoral candidate in creative writing at Ohio University.
Disgraced Johannesburg police officer Alet Berg has been banished to the small, seemingly sleepy town of Unie in South Africa. An opportunity to earn her way back as an officer in the elite special forces in Johannesburg presents when a gruesome murder with no clear leads is committed within the Unie jurisdiction. Although she is not officially on the case, Alet begins investigating the crime using the resources and connections she accrued in Johannesburg, as well as her family name-her father was a legendary retired police officer. The crime soon leads her back 100 years, into her country's violent past at the height of the Boer War, where a doctor at a British concentration camp conducts a series of grim experiments on Boer prisoners. The novel skillfully weaves the past and the present together and transports you into the history and places of South Africa.
Nathan Hill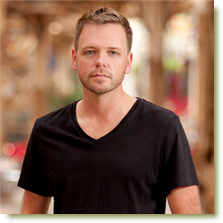 Nathan Hill's brilliant debut novel, The Nix, is a big, ambitious, deliciously sprawling novel that centers on a complicated mother-son relationship rooted in Samuel's childhood but also in his mother Faye's own mysterious past.
With a tight rein on a complex plot, Hill takes readers from Samuel's present-day conundrum back to the summer of 1998, when his mother left; and then further back to 1968, the year his mother left her dysfunctional family on their farm in Iowa and enrolled at the University of Illinois at Chicago Circle, just in time for the protests-turned-riots at the Republican National Convention.
Each step of the way, Hill delves deep into the details of his characters' daily lives, taking readers into the characters through gorgeously written, precise language.
Hill's vivid imagination seamlessly mixes in enough historical fact to ground the story in realism. The novel explores a wide range of ideas and situations, from the relatively mundane (video games, Choose Your Own Adventure books, senior proms, young love and the power of advertising) to the seriously heartbreaking (vengeance and anger, betrayal, childhood trauma, abandonment, child abuse and broken spirits) to the sublime (the possibilities of understanding, healing and positive change). The book's brilliance and strong Chicago setting propelled it to the top of our list right away.
Kate Hoefler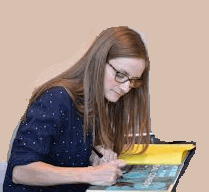 Kate Hoefler Hoefler, received her MFA in Poetry from the University of Michigan, where she studied as a Colby fellow. She has taught writing courses at the University of Michigan, as well as at Belmont University in Nashville, Tennessee. Kate developed a love for writing at a young age and loved the Western landscape.
This is a realistic and poetic picture book about the American West, the myth of rough riding cowboys and cowgirls. Writing in prose with the plainspoken poetry of a classic cowboy song, debut author Hoefler makes a winning case that those who are home on the range are self-aware, empathic, conscientious, "as many different colors as the earth," and include "girls, too." Hoefler's text blends the everyday life of cowboys with a sense of wonder. "Real cowboys are good listeners," she writes. "They're always listening to their trail boss and to the other cowhands. Sometimes they listen for trucks, and wolves, and rushing water. And sometimes they just listen to the big wide world and its grass song."
Sharon Biggs Waller
Sharon Biggs Waller lives on a farm outside of Chicago with her husband Mark and a menagerie of animals. Sharon loves horses and nature in general and has owned a riding school in San Diego. Her writing credits include three non-fiction books on horses and horsemanship, a blog, and features in magazines (Horse Illustrated, The Horse, Hobby Farms, Urban Farm, Hobby Farm Home, Chickens, and USDF Connection).
The Forbidden Orchid tells the story of a young British girl in China hunting for the orchid that will save her family. Staid, responsible Elodie Buchanan is the eldest of ten sisters growing up in a small English market town in 1861. The girls barely know their father, a plant hunter usually off adventuring through China, more myth than man. Then disaster strikes: Mr. Buchanan reneges on his contract to collect an extremely rare and valuable orchid. He is thrown into debtors' prison while his daughters are sent to the orphanage and the workhouse.
To save her family, Elodie persuades her father to return to China and once more hunt down the flower-only this time, Elodie goes with him. She has never before left her village, but what starts as fear turns to wonder as she adapts to seafaring life aboard the tea clipper The Osprey and later to the new sights, dangers, and romance of China.
Ruta Sepetys
Ruta Sepetys (Ruta Šepetys) is the daughter of a Lithuanian refugee. Born in Michigan, she was raised in a family of artists, readers, and music lovers. Ruta attended college to study opera but instead graduated with a degree in International Finance. Prior to publishing her first novel, she spent twenty years in the music industry. Sepetys is considered a "crossover" novelist as her books are read by both students and adults worldwide. Her previous novels, Between Shades of Gray and Out of the Easy are both New York Times bestsellers, international bestsellers, and Carnegie Medal nominees. Ruta was recently bestowed the Cross of the Knight of the Order by the President of Lithuania for her contributions to education and memory preservation. She is intensely proud to be Lithuanian, even if that means she has a name no one can pronounce.
This is a story of four individuals in World War II who make their way to the ill-fated MV Wilhelm Gustloff. As the war is drawing to a close in East Prussia, thousands of refugees are on a desperate trek toward freedom, many with something to hide. Among them are Joana, Emilia, and Florian, whose paths converge en route to the ship that promises salvation, the Wilhelm Gustloff. Forced by circumstance to unite, the three find their strength, courage, and trust in each other tested with each step closer to safety. Just when it seems freedom is within their grasp, tragedy strikes.
Told in alternating points of view this outstanding work of historical fiction is inspired by the real-life tragedy that was the sinking of the Wilhelm Gustloff - the greatest maritime disaster in history. Author Ruta Sepetys unearths a little-known casualty of this gruesome war and proves that humanity and love can prevail, even in the darkest of hours.
2016 Award Authors
George Hodgman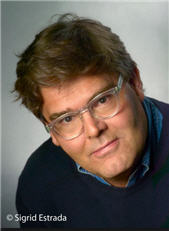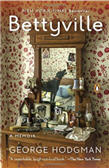 George Hodgman is a veteran magazine and book editor who has worked at Simon & Schuster, Vanity Fair, and Talk magazine. His writing has appeared in Entertainment Weekly, Interview, W, and Harper's Bazaar, among other publications. He lives in New York City and Paris, Missouri.
It all started as a temporary move back home to Paris, Missouri to take care of his ageing Mother after discovering things were not all well in Bettyville. Bettyville is A witty, tender memoir of a son's journey home to care for his irascible mother-a tale of secrets, silences, and enduring love.
Andrew Malan Milward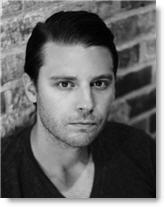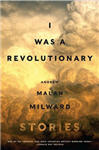 Andrew Milward is a native of Lawrence, Kansas, and a graduate of the Iowa Writers' Workshop. He was a finalist for the National Magazine Award in 2008, and his first book, The Agriculture Hall of Fame, was awarded the Juniper Prize in Fiction and issued by the University of Massachusetts Press, 2012. He has served as the McCreight Fiction Fellow at the University of Wisconsin, a Steinbeck Fellow at San Jose State University, and has received fellowships and awards from the Lannan Foundation, the Santa Fe Art Institute, the Norman Mailer Colony, the Virginia Center for the Creative Arts, and the Corporation of Yaddo.
Grounded in place, spanning the Civil War to the present day, the stories in I Was a Revolutionary capture the roil of history through the eyes of an unforgettable cast of characters: the visionaries and dreamers, radical farmers and socialist journalists, quack doctors and protestors who haunt the past and present landscape of the state of Kansas.
Judith Claire Mitchell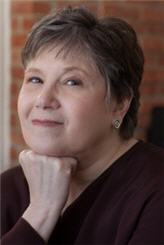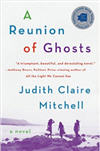 Judith Claire Mitchell is the author of the novels The Last Day of the War and A Reunion of Ghosts. She teaches undergraduate and graduate fiction workshops at the University of Wisconsin-Madison, where she is a professor of English and the director of the MFA program in creative writing. She has received grants and fellowships from the Michener-Copernicus Society of America, the Wisconsin Institute for Creative Writing, the Wisconsin Arts Board, and Bread Loaf, among others. She lives in Madison with her husband, the artist Don Friedlich.
As the sisters gather in the ancestral Upper West Side apartment to close the circle of the Alter curse, an epic story of four generations of one family-inspired in part by the troubled life of Fritz Haber, Nobel Prize winner and inventor of chlorine gas-unfolds. A Reunion of Ghosts is a magnificent tale of fate and blood, sin and absolution; partly a memoir of sisters unified by a singular burden, partly an unflinching eulogy of those who have gone before; and above all, a profound commentary on the events of the 20th century.
David Arnold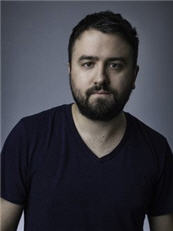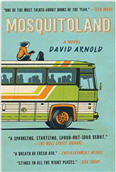 David Arnold is the author of Mosquitoland (Viking/Penguin, 2015). Previous jobs include freelance musician/producer, stay-at-home dad, and preschool teacher. He is a fierce believer in the power of kindness and community.
A touching story about Mim Malone, a quirky young girl with a different way of thinking, on a journey to find herself both mentally and physically. Mim has been uprooted from her home in Ohio and ushered off to Mississippi. When she hears of her Mother's illness, she ditches her new life and hops aboard a northbound Greyhound bus to Ohio and her Mother. This is a modern American Odyssey, as hilarious as it is heartbreaking.
Aimée Bissonette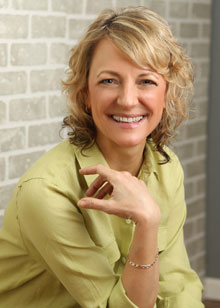 Aimée Bissonette was born in New Kensington, Pennsylvania, the sixth of seven children. She grew up with her suitcase never fully unpacked-her family moved many times and she attended 8 different schools before graduating from high school. Aimée earned her Bachelor's degree from Colorado State University and her Law degree from the University of Minnesota Law School. She has worked as an occupational therapist, teacher, lawyer, and small business owner. In her legal practice, she works with numerous children's book authors and illustrators. In addition to her books for children, Aimée has published a book for K-12 teachers and administrators on the legal issues associated with technology in the schools. She lives with her husband, family, and dogs in Minneapolis, Minnesota.
Aimée Bissonette's new picture book, North Woods Girl explores the rich relationship between a grandmother and granddaughter, and their shared relationship with the North Woods. Time with Grandma teaches about quiet observation, generous sharing of resources, the beauty of the forest and pond at any hour. Grandma is the quintessential north woods girl, breathing deep the piney scents, relishing the chirping activity of her animal neighbors. Small wonder that her admiring granddaughter is inspired to follow in her footsteps. With a tale as understated as Grandma herself, Aimée Bissonette shares a message of appreciating the treasures of our natural surroundings.
Christine Hayes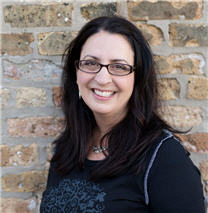 Christine Hayes grew up loving stories about the creatures that curl your toes, and the legends that send a shiver down your spine. Now she loves writing about them, too. She lives in Utah with her family, her dog Chewie, and a collection of vintage finds that hopefully are not cursed.
In Mothman's Curse, Josie and her brothers uncover a haunted camera, while helping their dad at an estate that is about to go up for auction. This spooky camera prints pictures of the ghost of local recluse John Goodrich, and they are drawn into a mystery dating back over a hundred years. A desperate spirit, cursed jewelry, natural disasters, and the horrible specter of Mothman all weave in and out of the puzzle that Josie must solve to break the curse and save her own life.
2015 Award Authors
Celeste Ng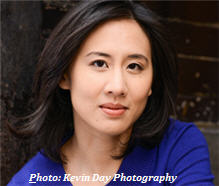 Celeste Ng, has published many short stories and won a Pushcart Prize. Everything I Never Told You is her first novel. She attended Harvard and has an MFA from the University of Michigan. She now lives in Cambridge, Mass. with her husband and son.
Everything I Never Told You is a suspenseful page turner, even though we are told in its first sentence that a missing girl, sixteen-year old Lydia Lee, is dead. But what happened to this beautiful straight-A student? The story unwraps in layers, like an onion, revealing the secrets and conflicts inside each member of Lydia's Chinese-American family. Searching for truth about Lydia's death forces her mother, father, and brother to confront the lies and omissions of their own lives. The book exposes the complicated relations between parents and children, spouses, and siblings, as well as issues of race and gender.
Rebecca Rotert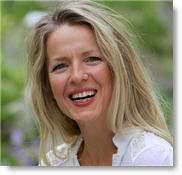 Rebecca Rotert, a singer and songwriter, has published poetry and essays and received an Academy of American Poets Prize. She received her MA from Hollins College in Virginia. A visit to her website shows that she's a gifted painter and photographer as well. Rebecca currently lives in Omaha.
Last Night at the Blue Angel brings to life the lives and world of people from a bygone era. Narrated by Naomi Hill, a jazz singer struggling for stardom in mid 1960's Chicago, and her precocious 10 year old daughter Sophia. Sophia lives in the shadow of her mother and tries to make sense of Naomi's mysterious relationships and frequent poor choices. An engaging and incredibly loyal group of supporting characters include a former nun and her cross dressing brother, another brother and sister who are both in love with Naomi, and the photographer whose spread in Look magazine has given Naomi a real shot at making it to the top. Naomi and Sophia's voices alternate telling this tale, at once a train wreck in the waiting and a heartrending story of the meaning of love and family.
Stuart Rojstaczer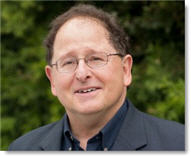 Stuart Rojstaczer, is a retired professor of geophysics at Duke University. He gained some fame as an expert on grade inflation and has been on CNN, ESPN, and NPR on the subject. He also recently won the National Jewish Book award for Outstanding Debut Fiction, The Mathematician's Shiva. Stuart's first book, a memoir about his days as a professor was published in 1999.
The Mathematician's Shiva is a literary romp through the world of the mathematically obsessed, with secret plots, geopolitical rumblings, and a remarkable parrot. The story begins as Rachela Karnokovitch, world-famous mathematician who defected to the United States after living through Soviet hell, dies in Wisconsin, surrounded by her son, ex-husband, and brother. It is rumored, in the mathematics world, that with her last remaining brain activity she solved the elusive Navier-Stokes equation. Her son, Sasha, is infuriated when fifteen mathematicians from around the world badger their way into his mother's shiva, ostensibly to grieve the passing of their renowned colleague, but really (and with incompetent subterfuge) to ransack Rachela's home in search of the Navier-Stokes proof on paper. Seven days of hijinks ensue.
Eleanor Glewwe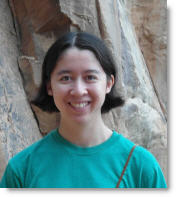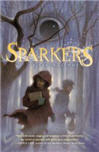 Eleanor Glewwewas born in Washington, D.C. and grew up in Maryland and Minnesota, with a brief interlude in Paris. She attended Swarthmore College, where she majored in Linguistics and Languages and worked in the music library. In addition to being a writer, Eleanor is a folk dancer and a Sacred Harp singer. She currently lives in Los Angeles, where she is a graduate student in linguistics.
SPARKERS, takes place in a fantasy world strictly divided by class, where magicians are the elite and the non-magician "sparkers" are the lower caste. Marah Levi is a sparker, who's special talents are wasted until a mysterious disease hits the city of Ashara. Marah makes an unexpected alliance with Azariah, a wealthy magician boy. Together, they search for a cure for the deadly disease, but their research uncovers uncomfortable secrets the Asharian government hopes to keep hidden.
Adriana Brad Schanen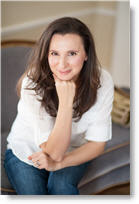 Adriana Brad Schanenwas born in Romania, raised in Chicago, and now lives in the vibrant, diverse town of Montclair, NJ with her husband, two daughters and a shaggy 60-pound lap dog named Oliver. Quinny & Hopper is her first early middle-grade novel.
Quinny & Hopper makes us laugh as we read about two eight-year olds who become friends despite their very different backgrounds and personalities. Their differences from one another and their alternating narration allows their thoughts, feelings and views on a situation to shine. The story celebrates being a kid and doing what makes you happy instead of what other people think you should do.
2014 Award Authors
Abby Geni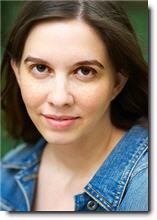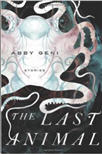 Abby Geni, author of the short story collection The Last Animal, is one of two first-place prize winners chosen by the FAW Adult Literary Awards Committee. Geni is a graduate of the Iowa Writers' Workshop and a recipient of the Iowa Fellowship. She currently teaches at the School of the Art Institute of Chicago and StoryStudio Chicago. Her stories have appeared in Glimmer Train, Flaunt Magazine, Chautauqua, The Indiana Review, Confrontation, New Stories from the Midwest, The Fourth River, Iron Horse, and Crab Orchard Review, among others. Geni's work has also received awards in the Glimmer Train Fiction Open and the Chautauqua Contest, and The Last Animal was selected for the November 2013 Indie Next List and the Debut Dozen. Geni lives in Chicago with her husband. She is hard at work on a novel about loss, recovery, and great white sharks.
The Last Animal is a collection of remarkable, insightful stories unified by the presence of animals: ostriches and octopi, manatees and butterflies, dogs and cats. Geni intertwines the lives of people and animals in a way that illuminates our relationship with the wild - be it in animals, in other people, or in ourselves. Her stories are about families coping, mysterious disappearances, loneliness, loss, and love. Abby Geni's collection has been called "ambitious yet heartfelt," and we agree. The committee was impressed by her skill with language and imagery, the depth of her characters, and the range of perspectives she successfully renders - from a young boy to an elderly woman.
Ethan Rutherford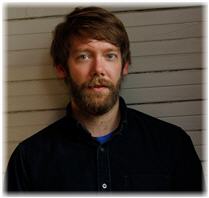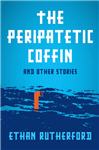 Ethan Rutherford, author of the short story collection The Peripatetic Coffin and Other Stories, has also been awarded a first-place prize by the FAW Adult Literary Awards Committee. Born in Seattle, Rutherford received his MFA in Creative Writing from the University of Minnesota and now lives in Akron, Ohio, with his wife and son. His fiction has appeared in Ploughshares, One Story, American Short Fiction, and The Best American Short Stories. The Peripatetic Coffin and Other Stories was a finalist for the Los Angeles Times Art Seidenbaum Award for First Fiction, a finalist for the John Leonard Award, received honorable mention for the PEN/Hemingway Award, was a Barnes & Noble Discover Great New Writers selection, and was the winner of a Minnesota Book Award. In addition to being a writer, Rutherford is a songwriter and musician.
The Peripatetic Coffin and Other Stories is a collection of unique, eclectic, and wildly inventive stories. Rutherford takes his readers on a variety of journeys: we go aboard the first Confederate submarine, to the world's worst summer camp, through snow-covered meadows, on a sailing vacation with a dangerous stranger, and down into a basement with two obsessive grade-school friends. Packed with satire, humor, and horror, Rutherford's imaginative collection moves seamlessly from suburban family turmoil to polar expeditions. The committee chose The Peripatetic Coffin for its originality and craft, for its ability to surprise us, and for the lasting impression it has made on us.
Pat Zietlow Miller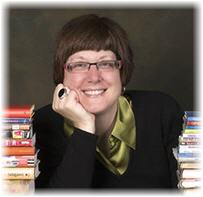 Pat Zeitlow Miller,the author of Sophie's Squash, is a children's book lover and the creative force behind the blog Read, Write, Repeat; where she reviews books for young readers. Sophie's Squash, her first picture book, is based on a true story—her own daughter, Sonia, once loved a squash. She pulled it from the grocery cart and cradled it. By the time they got home Sonia had named it and painted a face on it. They never did get to eat it. But the incident inspired Pat to write a story about it.
On a trip to the farmers' market with her parents, Sophie chooses a squash, but instead of letting her mom cook it, she adopts it and names it Bernice. From then on, Sophie brings Bernice everywhere, despite her parents' gentle warnings that Bernice will begin to rot. As winter nears, Sophie does start to notice changes. What's a girl to do when the squash she loves is in trouble? Read this charming book and find out.
Clare Vanderpool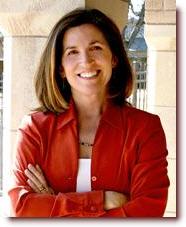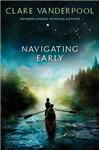 Clare Vanderpool, recipient of the 2011 Newbery Award, is a resident of Wichita, Kansas. She has a degree in English and Elementary Education and enjoys reading, going to the pool with her children, the television show Monk, and visiting the bookstores in her town. Her imagination and resulting stories grew from the influence of family stories, relationships, long road trips, and many many books.
At the end of World War II, Jack Baker, a landlocked Kansas boy, is suddenly uprooted after his mother's death and placed in a boy's boarding school in Maine. There, Jack encounters Early Auden, the strangest of boys, who reads the number pi as a story and collects clippings about the sightings of a great black bear in the nearby mountains. Newcomer Jack feels lost yet can't help being drawn to Early. When the boys find themselves unexpectedly alone at school, they embark on a quest on the Appalachian Trail in search of the great black bear. But what they are searching for is sometimes different from what they find. They will meet truly strange characters, each of whom figures into the pi story Early weaves as they travel, while discovering things they never realized about themselves and others in their lives.
2013 Award Authors
Christopher Hebert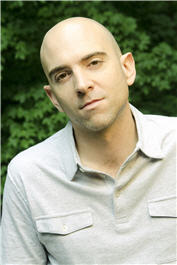 Christopher Hebert, author of the novel The Boiling Season and this year's top winner, is a graduate of Antioch College, where he also worked at the Antioch Review. He earned his MFA in creative writing from the University of Michigan and was the recipient of its prestigious Hopwood Award for Fiction. Hebert has spent time in both Guatemala and Mexico, but now lives in Knoxville, Tennessee, with his son and wife, the novelist Margaret Lazarus Dean.
The Boiling Season, which is set on an unnamed Caribbean island, is a novel of ideas featuring the self-deluding protagonist, Alexandre, a young man who desperately wants to escape the poverty of his youth. Starting as a valet for an important politician, he quickly becomes the manager of an Eden-like resort that caters to jet-setters and is owned by an American businesswoman. Feeling "safe" inside its protective walls, Alexandre is able to distance himself from his father, his former friends--and even from himself. Though he tries to ignore Cite Verd, the slum that springs up just outside the resort's gates, the country is ripe for revolution, and Alexandre soon finds that he can no longer ignore what's going on around him. His struggles to protect the resort are at odds with the needs of his own people, however, a dilemma which reflects the situations of many third-world countries.
In choosing The Boiling Season as its winner, the Literary Awards Committee cited its density, careful construction, and the way its themes resonate with the political issues of our day. In addition, Hebert's use of language was commended for being both eloquent and accessible.
Marjorie Celona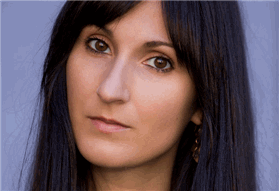 Marjorie Celona, the author of the novel Y, is one of our two second-place winners. She received her MFA from the Iowa Writers' Workshop, where she was an Iowa Arts Fellow and recipient of the John C. Schupes Fellowship. Her stories have appeared in Glimmer Train and the Harvard Review, as well as other literary journals. She grew up on Vancouver Island, but now makes her home in Cincinnati, Ohio.
Y tells the story of Shannon, a foster child who was left on the steps of the YMCA hours after her birth by her teenage mother. Though the book chronicles the abuse and neglect Shannon suffers at the hands of her foster parents, she is able to find a true home with Miranda, a kind but no-nonsense single mother with a free-spirited daughter of her own. Shannon is not content, however: she wants to find and get to know her real mother, no matter how difficult or disappointing the quest may be. Though the story of a foster child seeking his/her birth parents is a familiar one, Celona gives it a new twist by alternating the points of view between Shannon and her biological mother, Yula.
The committee, in selecting Y as one of its winners, praised Celona's fresh and engaging treatment of an oft-told story. The originality of her writing was also applauded by the committee, who found it not just compelling but mesmerizing.
Nick Healy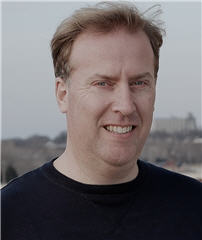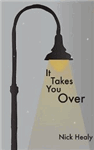 Nick Healy, the author of It Takes You Over, a collection of short stories, has been published in North American Review, Water-Stone Review, Minnesota Monthly and numerous other journals. His stories have been anthologized in The Robert Olen Butler Prize Stories (Del Sol Press) and elsewhere. His story "And Other Delights" was chosen for the 2005 Speakeasy Prize from The Loft Literary Center/Speakeasy magazine. It Takes You Over was published by New Rivers Press after it won the 2011 Many Voices Project contest, which is sponsored yearly by the Press. Healy lives in Mankato, Minnesota, with his wife and their two children.
It Takes You Over is a wide-ranging collection of short fiction, all of which is set in Minnesota. Included in this collection are stories about an Armistic Day blizzard in 1940; a retiree arrested for hiring a prostitute; a Korean adoptee who helps her adoptive father through his last days; and a letter-writer whose words are spun out of control by the media of a small town.
It Takes You Over was chosen in recognition of the craft Healy demonstrates in all his stories and because his characters, in spite of their quirkiness, convey a sense of authenticity that makes them seem like people the reader actually knows. In addition, Healy is an engaging writer who makes liberal use of both wit and wisdom.
Lutricia Clifton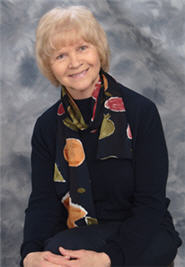 Lutricia Clifton, the author of the young adult (YA) book Freaky Fast Frankie Joe, was born in southeastern Oklahoma. By the time she'd finished third grade, however, she'd lived in a total of four different states, which was the beginning of her own wanderlust. Clifton, who earned a BA and MA in English from Colorado State University, now lives in Illinois. She says it was the Midwestern landscape, as well as her own rootless upbringing, that inspired Freaky Fast Frankie Joe, a book which has enjoyed widespread success, including: a starred review in Kirkus Reviews, a slot on the Chicago Public Library's list of the Best of the Best 2013 Books for Great Kids, and a nomination for South Carolina's Children's Book Award.
Freaky Fast Frankie Joe features an eleven-year-old protagonist named Frankie Joe Huckaby, who is forced to live in Illinois with the father he never knew, as well as a stepmother and four stepbrothers. To finance his escape back to his mother in Texas, Frankie Joe starts a delivery service, not realizing that with this initiative he is making a better life for himself than he'd ever had with his mother.
W.H. Beck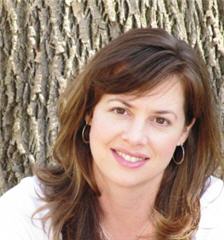 W.H. Beck(Rebecca Hogue Wojahn), the author of the YA book Malcolm at Midnight, is an elementary school librarian who has always loved reading, writing, and drawing. As a child, Beck entertained herself during family fishing excursions by reading books and daydreaming, which eventually led her to write her own stories. After earning an elementary teaching degree from the University of Wisconsin, Beck went on to get a master's degree in information studies from the University of Wisconsin-Milwaukee. Though her job and family keep her busy, Beck still manages to squeeze in writing time early in the morning, late in the evening, and on weekends.
Malcolm at Midnight is the delightful story of Malcolm, a small rat who, much to his chagrin, finds himself mistaken for a mouse. As the new pet at McKenna School, he falls in with the Midnight Academy, a secret society of classroom pets which includes a spelling fish, a nasty cat, and a glasses-wearing iguana. When the Academy's iguana leader is kidnapped, however, Malcolm is on the spot: he must prove his innocence-and demonstrate that even rats can be good guys!
2012 Award Authors
Kevin Fenton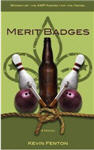 Kevin Fenton won the FAW Literary award for MERIT BADGES (New Issues Poetry & Prose). He will receive $2000.
Four high school friends are growing up during the 1970's in the blue collar town of Minnisapa, Minnesota, just across the border from Wisconsin. Each must deal with hardships through the years - loss of a parent, becoming a teenage father, etc. - but the gang remains friends. Each chapter cleverly uses a particular Boy Scout merit badge to frame the story. The novel evokes a wonderful sense of place and memorable characters.
Chad Harbach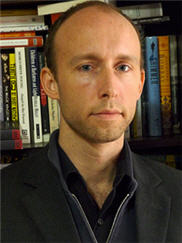 Chad Harbach's book, THE ART OF FIELDING (Little, Brown and Company) was selected for a FAW Literary award. He will also receive $2000.
This sprawling multiple-story saga follows the coming-of-age crises of five characters at a small liberal-arts college in Wisconsin. At the book's center is Henry Skrimshander, a baseball shortstop of phenomenal ability whose skill on the field doesn't matched his relationships with friends, teammates and girls. His problems eventually put the entire team in jeopardy. This page turner is remarkable. FAW members liked the mature writing, the strong plot lines and vivid characters.
Brynne Barnes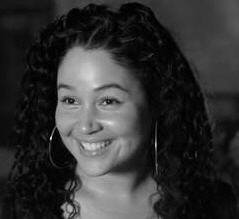 Byrnne Barnes was selected as a FAW winner in the Juvenile Literary category for COLORS OF ME (Sleeping Bear Press). She will receive $1500.
Intriguing collage illustrations frame this playful rhyme told through the eyes of a curious, creative young child who determines the whole world is full of color. "Would I climb a tree striped orange and blue? Does the rain have a color when it makes a puddle?" The child comes to realize and appreciate a world filled with all colors that paint the earth and sky--and decides she'd like to be them all. (Picture Book)
Delia Ray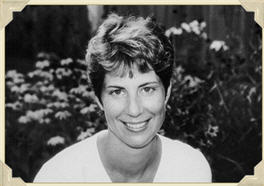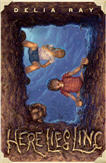 Delia Ray also was selected as a FAW winner in the Juvenile Literary category for HERE LIES LINC (Alfred A. Knopf). She will receive $1500.
Homeschooled 12-year-old Lincoln Crenshaw transfers to public school, hoping to find "regular" kids like himself. Linc is mortified when he learns that his class is starting an Adopt-a-Grave Project, and his mother, an expert on burial customs, is leading a tour of the graveyard. Embarrassed, Linc tries for coolness by researching the Black Angel, the scariest grave in the cemetery, and discovers a mystery about his own family. (Ages 9 - 12)
2011 Award Authors
Christie Hodgen

Christie won the Fiction Literary Prize and $2000 for her novel, Elegies for the Brokenhearted (Norton). Her book is five elegies introducing people whose lives shaped the main character Mary Murphy including a seedy uncle, an overweight college roommate, and a failed gay composer. Hodgen, an Alabama native, recalls such individuals she knew in her youth. She said that she rarely gets feedback from her readers which made this prize so memorable.
Heather Sellers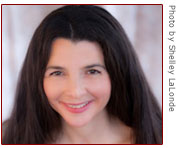 Heather Sellers won the Nonfiction Literary Prize and $2000 for her memoir, You Don't Look Like Anyone I Know (Riverhead Press). Ms Sellers has face blindness, a disorder in which she can't remember what anyone looks like, even her own mother. She can only recognize people by their walk, their clothes, etc. According to Heather, she has "worked on this book all my life. I wanted to write about my crazy, chaotic family" including a drunken father and a schizophrenic mother.
Rebecca Barnhouse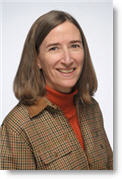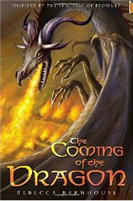 Rebecca Barnhouse writes books about-and inspired by-the Middle Ages. She earned her doctorate at the University of North Carolina at Chapel Hill, where she studied Anglo-Saxon manuscripts and medieval literature written in Old and Middle English, Old Norse, and other fascinating languages. A native of Vero Beach, Florida, she now lives in Ohio, where is a professor of English at Youngstown State University.

Rebecca received $1200 for The Coming of the Dragon (Random House). In this reimagining of the last section of the Anglo-Saxon epic Beowulf, 16-year-old Rune must find the courage within himself and come to the aid of his king when a dragon attacks the kingdom. Children and adults will find this a beautifully written, thrilling adventure.
Kat Falls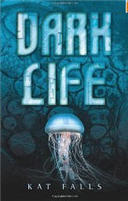 Kat Falls grew up in Silver Spring, Maryland and attended Rensselaer Polytechnic Institute, then received an MFA in screenwriting at Northwestern University. She now teaches at NU, and received $800 from FAW for her book, Dark Life (Scholastic Press). This is a story for the young adult and is a deep sea adventure. She wanted to write a book "that was so fast that a reader would ignore the pings of the IM texting." She tried to find the creepiest cool animals under the sea. Every animal in the book has been researched and is real. The movie rights have been sold to Disney and the sequel is coming out in August.
Marianne Malone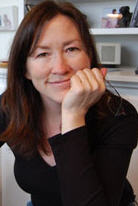 Marianne Malone received $1200 for her juvenile novel, The Sixty-Eight Rooms (Scholastic Press), a fantasy about two children who are able to shrink themselves to explore the Thorne Rooms at the Art Institute. Having gone to the museum many times all through her childhood, Ms Malone loved the rooms and this story came to her fully formed. She enjoys writing fiction where "you can write anything you want, like an artist. You can be creative without being necessarily accurate."
2010 Award Authors
Nick Reding

Nick Reding was born in Saint Louis, Missouri, and received his B.A. in Creative Writing and English Literature from Northwestern University in 1994. He has an MFA in Creative Writing from N.Y.U., where he was a University Fellow from 1995 til 1997. He lived in New York City for thirteen years, where he worked as a magazine editor, a graduate school professor, and a freelance writer. His first book, The Last Cowboys at the End of the World, was published by Crown in 2002. Methland is his second book. He has written for Harper's, Food and Wine, Outside, Fast Company, and Details. He lives with his wife and son in Saint Louis.



Bich Minh Nguyen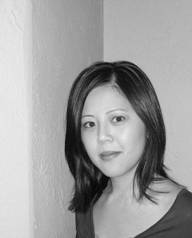 Bich Minh Nguyen was born in Saigon in 1974. On April 29, 1975, the night before the city fell, her family fled Viet Nam by ship. Her family finally settled in Grand Rapids, Michigan. She received an MFA in creative writing from the University of Michigan and currently teaches nonfiction, fiction and Asian American Literature at Purdue University. She lives in Chicago and West Lafayette, Indiana with her husband, writer Porter Shreve. Her memoir-in-essays, Stealing Buddha's Dinner, was published by Viking Penguin in 2007. Short Girls was published by Viking Penguin in 2009 and was named a best book by LIBRARY JOURNAL.



J. Adams Oaks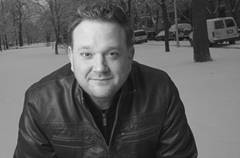 J. Adams Oaks is the author of Why I Fight (A Richard Jackson Book, Simon and Schuster), which won both the National Society of Arts and Letters regional competition and an Illinois Arts Council Fellowship Award. He is a graduate of Hamline University in St. Paul, Minnesota and has a MFA in Fiction Writing from Columbia College Chicago. Having lived all over (including New Orleans, Madison, Madrid, D.C., and Denver), Oaks finally settled in Chicago, where he is currently a curator and editor for the Serendipity Theater Collective's storytelling series, 2nd Story, and hard at work on his second novel.



Barbara Olenyik Morrow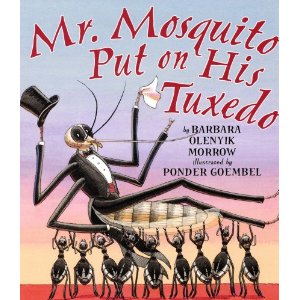 A St. Louis native, Barbara Olenyik Morrow is a transplanted Hoosier. She attended Indiana University in Bloomington, where she received her bachelor's and master's degrees in journalism. She worked for newspapers for many years, and in 1986 she and two coworkers at The Fort Wayne(IN) Journal Gazette were finalists for the Pulitzer Prize in editorial writing. She is the author of two children's picture books – the spirited read-aloud Mr. Mosquito Put on His Tuxedo (Holiday House, 2009, illustrated by Ponder Goembel) and A Good Night for Freedom (Holiday House, 2004, illustrated by Leonard Jenkins). She lives in Auburn, Indiana with her husband Douglas. They have four sons.



Joan Donaldson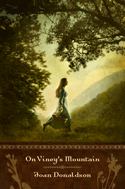 Joan Donaldson earned her Master in Fine Arts from Spalding University, Louisville, KY, with a major in creative nonfiction and a minor in writing for children. Joan not only writes for children, but has published essays in The Christian Science Monitor, Ideals Magazine and Rosebud Magazine, and won the Ann Ricco Second Place Award for essay St. George and the Dragon. Learn more about Joan Donaldson and her organic blueberry farm.



Reading Resources
Romance Books
A Distant Heart by Sonali Dev
The Hookup (Moonlight and Motor Oil) by Kristen Ashley
The Art of Running in Heels by Rachel Gibson
Back Home at Firefly Lake by Jen Gilroy
The English Major by Jim Harrison
Mrs. Fletcher by Tom Perrotta
Gone with the Wind by Margaret Mitchell
The Austen Escape by Katherine Reay
If You Were Mine by Melanie Harlow
Major Pettigrew's Last Stand by Helen Simonson
The Widower's Taleby Julia Glass
The Invisible Bridgeby Julie Orringer
From Sand and Ashby Amy Harmon
The Hamilton Affair: A Novel by Elizabeth Cobbs
And Then You Loved Me by Inglath Cooper