The Story Behind the Stories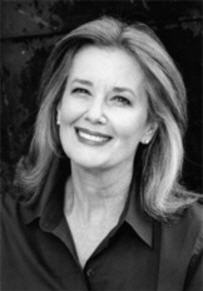 Bestselling author Elizabeth Berg will be our speaker at the April 12th luncheon. Best known as the author of Open House, an Oprah Book Club choice and TV movie, she has written 22 novels, two collections of short stories and two works of nonfiction. Rather than focusing just on her latest book, she will discuss how she creates her characters, how she chooses her plots, how she decides what to write, and much more.
Berg is known as a women's writer - she specializes in the day-to-day concerns of women. When asked which of her books is a favorite, she summarizes that her books are like children ; each book has their own special qualities and she loves each and every one.
There will be time for questions afterwards as well as a book signing.
2016 - 2017 Luncheon Programs
September 14, 2016
Ina Pinkney: Memories and Recipes from the Breakfast Queen
October 12, 2016
Mark Dvorak, Old Town School of Folk Music
November 9, 2016
Sara Paretsky - Chicago Mystery Writer, 1985 FAW Award Winner
December 14, 2016
Holiday Music - Sounds of Sweetness, Walter Payton College Prep High School A Cappella Choir
January 11, 2017
Stephen Kleinman - Inside Scoop on West Side Story
February 8, 2017
Dan Crawford - The Newberry Library
March 8, 2017
Betsy Means
Picasso, Picasso & Paris: A Salon with Gertrude Stein
April 12, 2017
Author Elizabeth Berg
May 12, 2017
ANNUAL AWARDS LUNCHEON
2015 - 2016 Luncheon Programs
September 9, 2015
Renee Rosen, author of What the Lady Wants
October 14, 2015
Author Joe Meno
November 11, 2015
Col. Jill Morganthaler
December 9, 2015
Holiday Music - Recording artist John Mahady
January 13, 2016
Author Rebecca Makkai
February 10, 2016
Putlitzer prize-winning journalist Mary Schmich
March 9, 2016
"Below Stairs" (Margaret Powell/Downton Abbey-related program), Dramatist Leslie Goddard
April 13, 2016
"Bringing Books to Life", Dramatist Jenny Riddle
May 13, 2016
ANNUAL AWARDS LUNCHEON
2014 - 2015 Luncheon Programs
September 10, 2014
Fortnightly Club of Chicago
Benjamin Busch, author
Television actor, visual artist, photographer and author of DUST TO DUST.
October 8, 2014
Fortnightly Club of Chicago
Attorney Paxton Williams
portraying George Washington Carver
November 12, 2014
Fortnightly Club of Chicago
Celebrity Chef Gale Gand
Nationally acclaimed pastry chef, restaurateur, cookbook author, television personality, teacher, entrepreneur, and mother.
December 10, 2014
Fortnightly Club of Chicago
Hermon Baptist Church Choir
December Tea with Music from the Hermon Baptist Church Choir
January 14, 2015
Fortnightly Club of Chicago
Melanie Benjamin, author
Historical fiction writer and author of THE AVIATOR'S WIFE.
February 11, 2015
Fortnightly Club of Chicago
An Evening with Mr. and Mrs. Lincoln
A one-act play Presented by Max and Donna Daniels
March 11, 2015
Fortnightly Club of Chicago
Betsey Means of WomanLore
A theatrical performance of the world-renowned "Queen of Crime" Author Agatha Christie
April 8, 2015
Fortnightly Club of Chicago
Kelly O'Connor McNees, author
Author of three novels: The Island of Doves, The Lost Summer of Louisa May Alcott, and In Need of a Good Wife,
May, 2015
Fortnightly Club of Chicago
ANNUAL AWARDS LUNCHEON

2013 - 2014 Luncheon Programs
September 18, 2013
Fortnightly Club of Chicago
A Visit with Dame Agatha Christie
Presented by actress Betsey Means
October 9, 2013
Fortnightly Club of Chicago
The Making of Downton Abbey: Setting the Scene
Barbara Geiger of IIT
November 13, 2013
Fortnightly Club of Chicago
Authors Tom Montgomery Fate and Jim Kokoris
Authors
December 19, 2013
Fortnightly Club of Chicago
The Sounds of Sweetness
from Walter Payton College Prep

January 8, 2014
Fortnightly Club of Chicago
Authors Amina Gautier and Tom Maltman
Authors
February 12, 2014
Fortnightly Club of Chicago
A Visit with Jane Austen
Presented by actress Leslie Goddard

March 12, 2014
Fortnightly Club of Chicago
Chicago Tribune Journalist Laura Washington
Laura Washington
April 9, 2014
Fortnightly Club of Chicago
Author Susan Hahn
Author
May 9, 2014
Fortnightly Club of Chicago
ANNUAL AWARDS LUNCHEON

2012 - 2013 Luncheon Programs
September 19, 2012
Fortnightly Club of Chicago
Barbara Rinella, book dramatist
Barbara as Catherine The Great
October 10, 2012
Fortnightly Club of Chicago
SOCIAL MEDIA: WHAT IT IS, HOW IT WORKS, WHAT IT CAN DO FOR YOU AND HOW YOU CAN GET INVOLVED
Rachel Taylor, Director of Convometrics
November 14, 2012
Fortnightly Club of Chicago
THE CHICAGO MUSIC SCENE, 1960'S AND 70'S
Dean Milano, Author
December 12, 2012
Fortnightly Club of Chicago
LARGER THAN LIFE: AN INTERVIEW
Dennis Manarchy, internationally renowned photographer whose latest project, Vanishing Cultures, pays tribute to our disappearing cultures.
Note: Program starts at Noon, followed by a Holiday Tea
January 9, 2013
Fortnightly Club of Chicago
THE CHICAGO THEATRE SCENE FROM THE EXPERIENCES OF TWO YOUNG ACTORS. THEY WILL ALSO PRESENT A SCENE FROM "INHERIT THE WIND".
John Blick and Charley Jordan, Presenters
February 13, 2013
Fortnightly Club of Chicago
YOU OUGHTA' BE IN PICTURES
Kay Smith, Artist Laureate of Illinois
Visit Kay Smith's website
March 13, 2013
Fortnightly Club of Chicago
DEVIL IN THE WHITE CITY: A MAGICAL MYSTERY TOUR. A VISUAL TOUR OF PARTS OF THE CITY MADE FAMOUS BY THE COLUMBIAN EXHIBITION AND THE BOOK, DEVIL IN THE WHITE CITY.
Diane Gonzalez, Prominent Chicago Historian and tour guide
April 10, 2013
Fortnightly Club of Chicago
THE HIDDEN HISTORY OF CHICAGO'S OLD TOWN
Rick Kogan Chicago journalist and raconteur
May 10, 2013
Fortnightly Club of Chicago
ANNUAL AWARDS LUNCHEON

2011 - 2012 Luncheon Programs
September 14, 2011
Fortnightly Club of Chicago
Current Events
Laura Washington, Political Journalist
October 12, 2011
Fortnightly Club of Chicago
The Literary Scene Today
Author Panel: Tom Montgomery Fate, Adam Schuitema, Zoe Zolbrod
November 9, 2011
Fortnightly Club of Chicago
Flamingoes & Famous Men: The Story of Chicago's Public Sculpture
Bill Hinchliff
December 14, 2011
Fortnightly Club of Chicago
The Thorne Rooms
Lindsey Morgan
A Holiday Tea follows the program
January 11, 2012
Fortnightly Club of Chicago
Elizabeth Taylor
Literary Editor of the Chicago Tribune on Richard J. Daley
February 8, 2012
Fortnightly Club of Chicago
Hollywood in the 1940's
Richard Klein
March 14, 2012
Fortnightly Club of Chicago
Bridgeport Author Billy Lombardo
Billy Lombardo, Chicago Author
April 11, 2012
Fortnightly Club of Chicago
Hat and Coat
Jerry Tomaselli, Photo Journalist
May 11, 2012
Fortnightly Club of Chicago
ANNUAL AWARDS LUNCHEON

2010 - 2011 Luncheon Programs
September 8, 2010
Fortnightly Club of Chicago
Great Houses of Chicago, 1871-1921
Susan Benjamin and Stuart Cohen, authors
October 13, 2010
The Casino Club
The Real Al Capone
Jonathan Eig, author of GET CAPONE
November 10, 2010
Fortnightly Club of Chicago
Chicago's Underground Railroad
Bruce Moffat, author of THE CHICAGO TUNNEL STORY
December 8, 2010
Fortnightly Club of Chicago
Chicago and the Big Screen
Carson Cunningham, DePaul University
January 12, 2011
Fortnightly Club of Chicago
The Dark Side of Fiction
Gillian Flynn, author of DARK PLACES and 2007 FAW Literary Prize winner, SHARP OBJECTS
February 9, 2011
Fortnightly Club of Chicago
The Creation of Millennium Park
Timothy Gilfoyle, author of MILLENNIUM PARK: CREATING A CHICAGO LANDMARK
March 9, 2011
Fortnightly Club of Chicago
America Goes Dry
John Russick, Curator at the Chicago History Museum
April 13, 2011
The Casino Club
Annual Awards Luncheon

May 18, 2011
The Casino Club
Book Review
Barbara Rinella, Book Reviewer and Dramatist
June 8, 2011
The Fortnightly Club of Chicago
Featuring The Fortnightly

2009 - 2010 Luncheon Programs
September 9, 2009
Fortnightly Club of Chicago
A Million Girls Would Die For This Job
Amalie Drury, CS Editor-At-Large
October 14, 2009
Fortnightly Club of Chicago
Poetry Today In and Around Chicago
Susan Moss, President of the Illinois State Poetry Society, Northern Chapter
November 11, 2009
Fortnightly Club of Chicago
Thank My Lucky Stars: Memoirs of Stanley Paul
Stanley Paul, Society Orchestra Leader and Author
December 9, 2009
Fortnightly Club of Chicago
Victory Gardens: A Chicago Sucess Story
Jan Kallish, Executive Director, Victory Gardens Biograph Theater
Visit The Victory Gardns Theater Online
January 13, 2010
Fortnightly Club of Chicago
Calligraphy in Chicago Design
Paul F. Gehl, Curator at the Newberry Library
Newberry Library
February 10, 2010
Fortnightly Club of Chicago
Chicago Mystery Writer
Marcus Sakey
March 10, 2010
Fortnightly Club of Chicago
Chicago Author
Sherrill Bodine
Read more about Sherrill Bodine
April 21, 2010
Union League Club
Annual Awards Luncheon

May 12, 2010
Fortnightly Club of Chicago at 11:00
Book Review
Barbara Rinella, Book Reviewer and Dramatist
2008 - 2009 Luncheon Programs
September 10, 2008
Fortnightly Club of Chicago
Desert Rose: The Gertrude Bell Story
Betsey Means, Dramatist and Historian
October 8, 2008
Fortnightly Club of Chicago
Artifacts of Childhood: 700 Years of Children's Books
Jenny Schwartzberg, Newberry Library
November 12, 2008
Fortnightly Club of Chicago
A Visit with Daniel Burnham
R.J. Lindsey, Chicago Actor
December 10, 2008
Fortnightly Club of Chicago
History of the Holidays in Chicago
Anna Carey, Chicago History Museum
January 14, 2009
Fortnightly Club of Chicago
Theater in Chicago
Michael Halberstam, Artistic Director and co-founder of the Chicago Writers' Theatre
February 11, 2009
Fortnightly Club of Chicago
Keeping the House
Ellen Baker, Author
March 11, 2009
Fortnightly Club of Chicago
Meet Eleanor Roosevelt
Roberta Randall, Dramatist
April 15, 2009
Union League Club
Annual Awards Luncheon

May 13, 2009
Fortnightly Club of Chicago
Book Review
Barbara Rinella, Book Reviewer and Dramatist