Meetings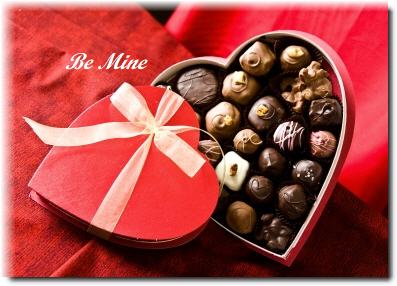 Welcome to Friends of American Writers 96th year.

February is a month of celebrations. We recognize February as Black History Month, wait with anticipation on the groundhog's weather prediction skills, gather for raucous Super Bowl parties, remember our past presidents, solemnize Shrove Tuesday and Ash Wednesday and celebrate the Chinese New Year, and this year anticipate the Winter Olympics in PyeongChang, Korea. But for many of us, February features boxes of chocolates, roses and romance to proclaim our feelings for old or new sweethearts on Valentine's Day.
THURSDAY, February 15, 2018. Get ready for FAW's February meeting with a bit of Bollywood Romance. Meet Sonali Dev, an author of Bollywood-style love stories that let her explore issues faced by women around the world while still indulging her faith in a happily ever after.
Sonali's novels have been on Library Journal, NPR, Washington Post and Kirkus Best Books of the year lists. She has won the American Library Association's award for best romance, the RT Reviewer's Choice award for best contemporary romance, the RT Seal of Excellence, and is a RITA Finalist.
THURSDAY FEBRUARY 15th 2018 program

Chicago Author, Sonali Dev Bollywood Romance
Join us for the FAW luncheon on THURSDAY FEBRUARY 15th, 12:00 noon at The Fortnightly of Chicago
Click here for a map to The Fortnightly



Luncheon reservations and cancellations are due no later than 6:00 PM Sunday February 11.
Call:
(Sorry - no reservations by email!)
• Pat Adelberg - (847) 588-0911 or
Lorraine Campione - (773) 275-5118

• $45.00 Pay by check(preferred) payable to FAW at the door. Cash is accepted also.
• Vegetarian meals may be requested at the time you make your reservation.
• You must call to cancel your reservation, otherwise you will still be charged.
• Discounted parking is available two doors west of the Fortnightly at 100 Bellevue Place
• Group reservations - please only have one person make the group request to avoid confusion.

Seating Arrangements

Please mention any special seating arrangements when you make your reservation.
--Guests
--Seated with a Friend or group
--Disability seating
Every effort will be made to honor your request.

Do you have trouble climbing stairs? For a stair-less entrance to the Fortnightly call in advance to the Fortnightly (312-944-1330) and staff will give you instructions.
FAW Literature Awards 2017
Lisa Fenn for CARRY ON, (nonfiction)
Nathan Hill for THE NIX, (novel)
Michelle Pretorius for THE MONSTER'S DAUGHTER, (novel)

Young People's Literature Awards
Kate Hoefler for REAL COWBOYS, (picture book)
Ruta Sepetys for SALT TO THE SEA, (YA)
Sharon Biggs Waller for THE FORBIDDEN ORCHID, (YA)


FAW NEWS

The FAW Literature committees are busy meeting to discuss their many submissions. The process of reading and sorting through these books will take the committee members through the winter months and into the Spring. The winnowing process may seem callous as various merits are discussed and the list of potential winners narrows, but it should be remembered that the books we receive are already winners by virtue of already having been published. We can hardly wait to hear about the winners. Look for more news in April.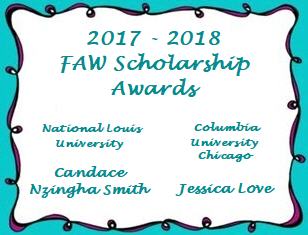 Read more about the FAW Scholarship & Foundation Fund and how to contribute.
Visit the Dust Jacket to read about our new Literature Award Winners.
Looking for something new to read? Romance books to heat up your winter. Reading Resources
Membership
FAW membership
Do you enjoy reading, writing, or supporting new writers who are starting their career? Join Friends of American Writers for one of our excellent programs at The Fortnightly Club. Monthly meetings features a three-course luncheon and an interesting program. We have a book group, Readers & Reviewers, which meets 2 or 3 times a year to discuss a selected novel. The Literary committees which select our award winning authors are always looking for new members to participate in the selection process. Membership for the full year is $50.00. Download the membership application and send it in today. Our programs are open to members and their guests, but if you don't know a member and would enjoy trying a meeting, contact the Membership Chairman, and we can arrange for you to attend a meeting.
Membership Chairman:
Ida Hagman at info@fawchicago.org

Membership form (PDF file)


FAW Officers
| | |
| --- | --- |
| President | Roberta Gates |
| Vice President | Christine Spatara |
| Secretary | Karen Burnett |
| Treasurer | Vivian Mortensen |
Committee Chairs
| | |
| --- | --- |
| Newsletter Editor | Shirley Baugher |
| Foundation Fund | Linda Gustafson |
| Literature Awards | Tammie Bob |
| Young People's Awards | Angela Gall |
| Luncheon - Social | Carol Eshaghy |
| Membership | Ida Hagman |
| Programs | Karen Pulver |
| Revisions | Diana Adams |
| Sustaining Clubs | Jane Foster |
| Yearbook - Awards Program | Pat Adelberg |
| Website Manager | Karen Baker |
Board meetings are held at The Fortnightly at 10:30 a.m. the mornings of the luncheons.
Sustaining Clubs
Flossmoor Book Club
The Woman's Reading Club of Riverside
The Renaissance Art Club
The Bad Dog Book Club
FAW History
Our mission shall be to study American literature, to encourage high standards and to promote literary ideals among American writers.
Friends of American Writers (FAW) was established in 1922 to study American literature, to encourage high standards, and to promote literary ideals among American writers. Members are invited to attend the luncheons, serve on committees that help run the organization or participate in the selection of the award-winning authors.
Over the years, after an annual lengthy screening process, FAW has honored Midwestern authors or those whose novels or non-fiction are set in the Midwest, by recognition and monetary awards. Those honored are invited to address the FAW membership at the Awards Luncheon.
Among the many emerging adult authors recognized over the years are Sara Paretsky, Jane Smiley, Toni Morrison, Harry Mark Petrakis and Carl Sandburg, Kevin Fenton, Chad Harbach, Gillian Flynn, and Sara Gruen. We hope to see some of our new winners added to this list of outstanding and well recognized authors.
In 1960, FAW introduced awards for Juvenile Literature authors. Clifford Hicks won the first award for "First Boy on the Moon". Recent winners range from delightful picture books to edgy YA novels.
Additionally, through the FAW Foundation Fund, students at local universities, recommended by their writing professors, are given recognition and cash awards to offset tuition.