Meetings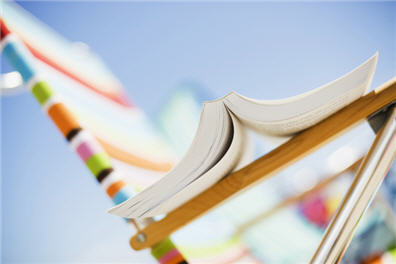 FAW is on Summer break. Meetings will resume September 2016 with new programs. Do you enjoy reading, writing, or supporting new writers who are starting their career? Join Friends of American Writers for one of our excellent programs at The Fortnightly Club. Membership is an excellent price at only $45.00 . Download the membership application and send it in today.

Membership form (PDF file)



Attention Current Members
Dear Members, it is time to send in your membership dues for the 2016 - 2017 year. The FAW board members are busy planning excellent programs for the upcoming meetings. Send in your membership renewal form with your dues to ensure you are included in the FAW directory. You should have received the membership renewal form in the mail. Send your dues to:

Ida Hagman
93 S. Park Blvd
Glen Ellen, IL 60137
Literature Awards
1st$2000
George Hodgman for BETTYVILLE: A Memoir, (Viking, 2015)
Tie 2nd$1000 ea
Andrew Malan Milward for I WAS A REVOLUTIONARY, (Harper Collins, 2015)
Judith Claire Mitchell for A REUNION OF GHOSTS: A Novel, (Harper, 2015)

Young People's Literature Awards
David Arnold for MOSQUITOLAND, (Viking/Penguin, 2015), $1300
Christine Hayes for MOTHMAN'S CURSE, (Roaring Brook Press, 2015), $1300
Aimée Bissonette for NORTH WOODS GIRL, (Minnesota Historical Society Press, 2015), $1300

May 2016 FAW Presentation of Annual Awards

FAW NEWS
Visit the Dust Jacket to read about our new Literature Award Winners.

FAW sends condolences to the friends and family of Rosemary Crowley. Rosemary was a longstanding and active member of FAW. She will be missed.
FAW is proud to announce that member and award winning author, Dr. Amina Gautier, has a new short story collection released. The Loss of All Lost Things won the Elixir Press 2014 Fiction Award. It is a short story collection with complex themes illuminating how differently each of the central characters experience and deal with events of tragic loss. You will want to read it in one sitting.
Looking for something new to read? Check out these new books by past FAW Literature Award Winners. New Books!
FAW will miss our member Joanne C. "Jody" McDowell. Condolences to her friends & family.
Membership
FAW membership
Do you enjoy reading, writing, or supporting new writers who are starting their career? Join Friends of American Writers for one of our excellent programs at The Fortnightly Club. Membership is an excellent price at only $45.00 . Download the membership application and send it in today.

For further information about membership in Friends of American Writers, please contact Membership Chairman
Ida Hagman at membership@fawchicago.org

Membership form (PDF file)


FAW Officers
| | |
| --- | --- |
| President | Roberta Gates |
| Vice President | Christine Spatara |
| Secretary | Vivian Mortensen |
| Treasurer | Doris Roskin |
Committee Chairs
| | |
| --- | --- |
| Awards Luncheon Chair | Marion Sherlock |
| Newsletter Editor | Shirley Baugher |
| Foundation Fund | Linda Gustafson |
| Literature Awards | Tammie Bob |
| Young People's Awards | Marti Daniel |
| Luncheon - Social | Carol Eshaghy |
| Membership | Ida Hagman |
| Programs | Lorraine Campione |
| Revisions | Diana Adams |
| Sustaining Clubs | Jane Foster & Nora Kaschube |
| Yearbook - Awards Program | Pat Adelberg |
| Website Manager | Karen Baker |
Board meetings are held at The Fortnightly at 10:30 a.m. the mornings of the luncheons.
Sustaining Clubs
Flossmoor Book Club
Ogden Dunes Book Club
The Woman's Reading Club of Riverside
FAW History
Our mission shall be to study American literature, to encourage high standards and to promote literary ideals among American writers.
Friends of American Writers (FAW) was established in 1922 to study American literature, to encourage high standards, and to promote literary ideals among American writers. Members are invited to attend the luncheons, serve on committees that help run the organization or participate in the selection of the award-winning authors.
Over the years, after an annual lengthy screening process, FAW has honored Midwestern authors or those whose novels or non-fiction are set in the Midwest, by recognition and monetary awards. Those honored are invited to address the FAW membership at the Awards Luncheon.
Among the many emerging adult authors recognized over the years are Sara Paretsky, Jane Smiley, Toni Morrison, Harry Mark Petrakis and Carl Sandburg, Kevin Fenton, Chad Harbach, Gillian Flynn, and Sara Gruen. 2014-2015 award winners include Celeste Ng, Stuart Rojstaczer and Rebecca Rotert.
In 1960, FAW introduced awards for Juvenile Literature authors. Clifford Hicks won the first award for "First Boy on the Moon". Recent winners include Brynne Barnes delightful picture book and Delia Ray's book for young readers.
Additionally, through the FAW Foundation Fund, students at local universities, recommended by their writing professors, are given recognition and cash awards to offset tuition.
Dorothy Gwynn has published a short booklet, "Friends of American Writers: Encouraging Writing and Thoughtful Reading", which describes in more detail the formation and proceedings of FAW.