Meetings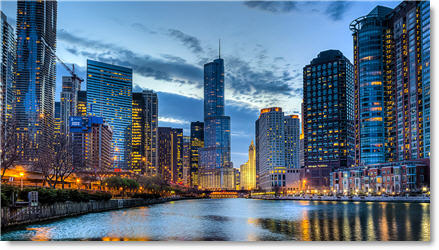 FAW is on Summer break. Watch for our 2017 - 2018 program schedule.
Congratulations to Friends of American Writers Literature Award Winners. We thank all the authors that submitted entries to FAW for the Literature Awards. There were many, many deserving books that made the selection process difficult, but the finalists have been selected. Thank you to our committees for the hard work and dedication they have given to the selection of FAW's 2016-2017 winning authors.

Literature Awards
Lisa Fenn for CARRY ON, (nonfiction)
Nathan Hill for THE NIX, (novel)
Michelle Pretorius for THE MONSTER'S DAUGHTER, (novel)

Young People's Literature Awards
Kate Hoefler for REAL COWBOYS, (picture book)
Ruta Sepetys for SALT TO THE SEA, (YA)
Sharon Biggs Waller for THE FORBIDDEN ORCHID, (YA)

FAW is now accepting submissions for the 2017 Literature Awards. Click HERE for the submission rules and address.

FAW NEWS
FAW 2017 - 2018 Election The 2017 Nominating Committee has met and makes the following recommendations for 2017-18. The Membership will be asked to vote on the slate at the April meeting. President: ROBERTA GATES (one year), Vice President: CHRISTINE SPATARA, Secretary: KAREN BURNETT, Treasurer: VIVIAN MORTENSEN, Literature Awards Committee:TAMMI BOB, Young People's Literature Awards: ANGELA GALL, Program Committee: KAREN PULVER, Revisions: DIANA MARTIN, Foundation Fund: CHRIS BERN
New Standing Rule At our annual meeting in April, the following standing rule will be presented for a vote: Standing Rule 8 In general, the fee and complimentary luncheon costs for any one speaker or program should not exceed $500. Total program costs for the year shall not exceed $4,000.
Foundation Fund Foundation Fund Chair, Linda Gustafson, announced that she and FAW member Tammi Bob are working with Columbia College of Chicago to establish a scholarship there. Present plans are for two scholarships to be awarded next year.
FAW is proud to claim Shirley Baugher as a member. Shirley is a historian, Old Town chronicler, freelance writer and an accomplished cook. Recently Shirley wrote a poignant article about recently departed Amy Krouse Rosenthal, a Chicago writer, film maker, and radio talk show host. Read her blog about Amy Krouse Rosenthal in Living in Interesting Times.
Congratulation to our FAW Scholarship winner, Jonathan Riesbeck from National Louis University. Each year we award a scholarship to a creative writing student who shows particular promise. To read more about Johathan click here.
FAW is proud to announce that member and award winning author, Dr. Amina Gautier, has a new short story collection released. The Loss of All Lost Things won the Elixir Press 2014 Fiction Award. It is a short story collection with complex themes illuminating how differently each of the central characters experience and deal with events of tragic loss. You will want to read it in one sitting.
In Memorial
Our condolences to the family of FAW member Marti Daniel for the recent loss of her son.
In memory of past FAW members - Beverly Lande, Mary Katherine Dowd,
Marion June Blaney (nee Brendel), the mother of FAW member Carol Eshaghy, passed away February 3, 2017.
Looking for something new to read? Check out these new books by past FAW Literature Award Winners. New Books!
Membership
FAW membership
Do you enjoy reading, writing, or supporting new writers who are starting their career? Join Friends of American Writers for one of our excellent programs at The Fortnightly Club. Membership is an excellent price at only $45.00 . Download the membership application and send it in today.

For further information about membership in Friends of American Writers, please contact Membership Chairman
Ida Hagman at info@fawchicago.org

Membership form (PDF file)


FAW Officers
| | |
| --- | --- |
| President | Roberta Gates |
| Vice President | Christine Spatara |
| Secretary | Karen Burnett |
| Treasurer | Vivian MortensenDoris Roskin |
Committee Chairs
| | |
| --- | --- |
| Newsletter Editor | Shirley Baugher |
| Foundation Fund | Chris Bern |
| Literature Awards | Tammie Bob |
| Young People's Awards | Angela Gall |
| Luncheon - Social | Carol Eshaghy |
| Membership | Ida Hagman |
| Programs | Karen Pulver |
| Revisions | Diana Martin |
| Sustaining Clubs | Jane Foster |
| Yearbook - Awards Program | Pat Adelberg |
| Website Manager | Karen Baker |
Board meetings are held at The Fortnightly at 10:30 a.m. the mornings of the luncheons.
Sustaining Clubs
Flossmoor Book Club
Ogden Dunes Book Club
The Woman's Reading Club of Riverside
The Renaissance Art Club
FAW History
Our mission shall be to study American literature, to encourage high standards and to promote literary ideals among American writers.
Friends of American Writers (FAW) was established in 1922 to study American literature, to encourage high standards, and to promote literary ideals among American writers. Members are invited to attend the luncheons, serve on committees that help run the organization or participate in the selection of the award-winning authors.
Over the years, after an annual lengthy screening process, FAW has honored Midwestern authors or those whose novels or non-fiction are set in the Midwest, by recognition and monetary awards. Those honored are invited to address the FAW membership at the Awards Luncheon.
Among the many emerging adult authors recognized over the years are Sara Paretsky, Jane Smiley, Toni Morrison, Harry Mark Petrakis, Carl Sandburg, Kevin Fenton, Kalisha Buckhanon, Chad Harbach, Gillian Flynn, and Sara Gruen. Recent award winners include Ethan Rutherford, Celeste Ng and George Hodgman.
In 1960, FAW introduced awards for Juvenile Literature authors. Clifford Hicks won the first award for "First Boy on the Moon". Recent winners include Brynne Barnes delightful picture book and Delia Ray's book for young readers.
Additionally, through the FAW Foundation Fund, students at local universities, recommended by their writing professors, are given recognition and cash awards to offset tuition.
Dorothy Gwynn has published a short booklet, "Friends of American Writers: Encouraging Writing and Thoughtful Reading", which describes in more detail the formation and proceedings of FAW.